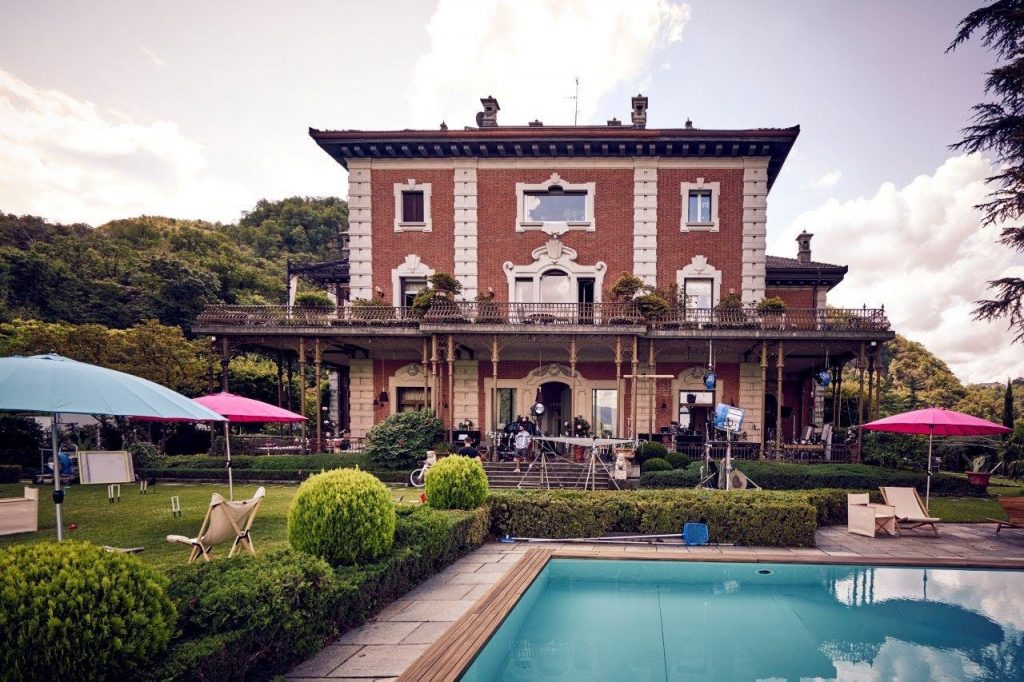 Villa Centenari on Lake Como
Villa Centenari was built on a promontory overlooking the city of Como and the first basin of the Lario. The villa was built at the beginning of the '900 and recovered from abandonment about twenty years ago. Today it is one of the most prestigious villas in the Como cityscape. It is accessed through a private road of one kilometer that enters the park of the green spine, surrounded by relics and historical references of the protected park. There are several species of plants and shrubs present with large trees, conifers and fruit trees.
The interior is spread over a single level of 550 square meters where are located the living area and the sleeping area; one of the entrances has a large decentralized kitchen on the short side of the building. On the long side there is the dining room overlooking the park and the lake, on the left the study, the service bathroom and the staircase allow you to go down to a tavern with bathroom, laundry and room / room for tools. On the second floor there are two large bedrooms with related services. The living room has an ancient fireplace that recalls the historicity of the villa. Villa Centenari presents high quality finishes with floors, walls and bouaserie in wood and marble in some rooms even inlaid cutlery, bathrooms with single-fired floors and walls, flooring of the kitchen, cellars and terrace in natural terracotta. Outside there is a swimming pool, changing rooms, two bathrooms, sauna and turkish bath under the pool. A beautiful gazebo is made of wrought iron in Art Nouveau style and fitted out with a canonical kitchen. The external part of the villa is about three thousand square meters and includes a greenhouse with tall trees and several rooms that, with the large veranda of the house, give the villa an even more impressive and fascinating appearance.