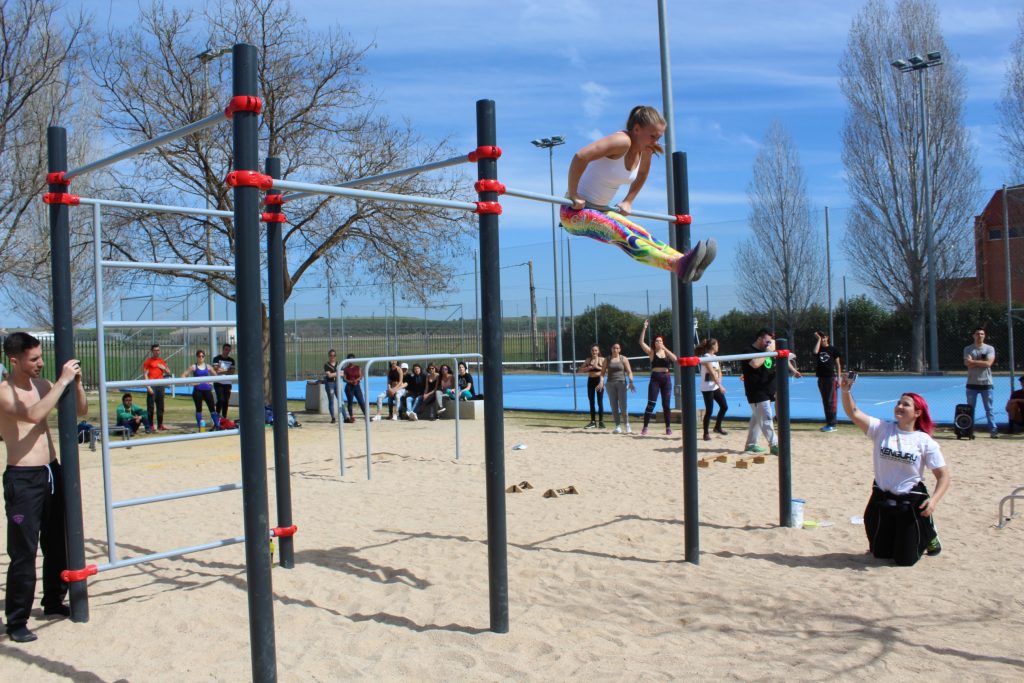 Streetwork the new functional street workout
Streetwork is the term that indicates the type of "street" functional training. It allows you to train everywhere and transform everything that nature and architecture make available into functional training tools.
Suitable for any place and circumstance it is practicable indoors as outdoors. In the case of particularly busy cities with a high quantity of smog, it is preferable to choose the cleanest parks or surrounding areas. The training is based on a precise methodology, technique and programming with a precise timing for each exercise, with the benefit of all the general musculature. The training is divided into 4 phases Aerobico-Olimpico-Calistenico-Functional. Whether you are in the gym, at the park, in the mountains or at the sea, you can do your training anywhere. The indoor type provides for the use of free body bars, rings, kettlebells, madballs, ropes, boats, tires, rocker arms. In the outdoor walls, benches, trees and all that nature provides to make it a training tool. Every single workout is called Round and every single gym or sports center that practices the garage.
There are numerous streetwork videos and photo galleries circulating on the web. A good part of the training concerns the work of various muscular districts during the loading phase: one learns to raise a barbell correctly so as not to cause damage to the cervical or back. This training helps you understand yourself and the way your heart works in synergy with your muscles and the rest of your body. To challenge oneself to break down one's own limits and to always carry beyond one's own resistance level has a positive impact also on the brain, on the mood and in life in general. The consistency and regularity of training allow you to achieve excellent muscle quality and a good aerobic strength to stay in shape. Also great for relieving the stress accumulated during the week and improving your athletic performance such as strength, speed, power and endurance. The goal is to give a basic tone to the various muscular districts in a harmonious way starting from the abdominal center and then moving on to the paravertebral muscles that create a solid structure from which to start.