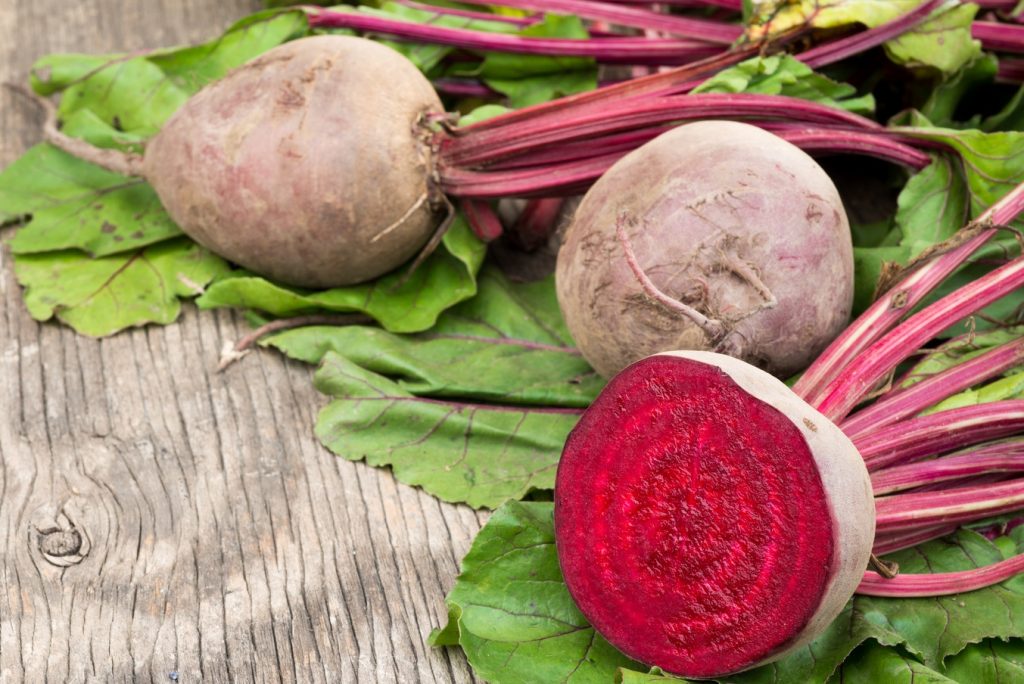 Red beet and wellness on health
Red beet, or red turnip, is a bright red tuber with a decidedly healthy root. Good both raw and cooked is also used as a natural dye. Rich in beneficial properties, beetroot is an antioxidant and a tonic. The herbaceous plants have stalks up to one meter in height, prefer temperate climates and are generally harvested in summer, between June and the end of August depending on the variety. Notes are the flat black Egyptian beets characterized by a very dark color, those of Detroit spread in the US and the round variety of Chioggia which has white and red rings.
Belonging to the same family as sugar beets, the red beet is rich in water, fiber, folic acid, potassium and vitamin C. Poor calories, only 43 per 100 grams, is particularly suitable for those who follow a low-calorie diet. Beets have a very low glycemic load that does not alter the blood sugar levels. The consumption of beet, like fruit and vegetables, favors the reduction of the risk of developing cardiovascular diseases thanks to the reduction of blood pressure and the increase in the formation of nitric oxide, the molecule that promotes relaxation and dilation of blood vessels. The fibers contained in the beets help prevent constipation, improve the regularity of the gastro-intestinal tract and promote diuresis with the elimination of toxins. Their typical color is given by betanine, a powerful antioxidant that protects the walls of blood vessels reducing the risk of heart disease and stroke. Beetroot improves sports performance thanks to nitrates present in the vegetable that improve high intensity physical resistance.
They have no special contraindications except for people prone to developing kidney stones and for those suffering from irritable bowel syndrome. The oxalates contained in the beets can help develop kidney stones and their anti-nutritional action interferes with the absorption of some micronutrients. This vegetable also contains fructans known as fodmap's which can cause digestive problems in sensitive stomach individuals.