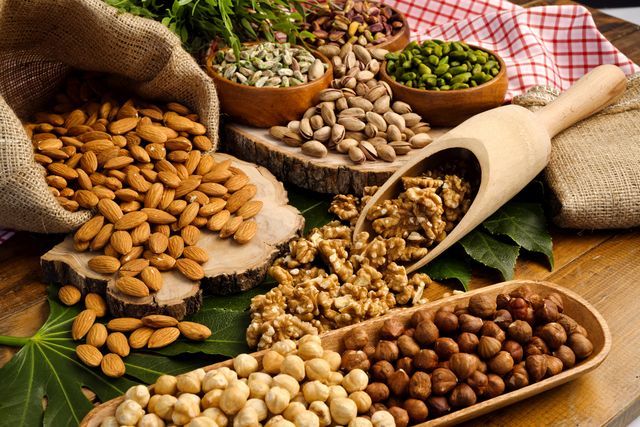 Dried fruit helps make us feel better
Dried fruit has numerous beneficial properties even if they contain numerous calories. They help to make us feel better, strengthening our immune system and preventing some types of diseases. Perfect for the diet becomes an ideal snack if eaten in moderation.
Walnuts, hazelnuts and almonds are all part of what is commonly called dried fruit, but the correct term would be oily fruit since it was dried using special tools or in the sun. Walnuts contain Omega 3 which helps protect against heart and inflammatory diseases. It also contains ellagic acid, an antioxidant that is excellent for the immune system with anti-carcinogenic properties. Melatonin in dried fruit helps regulate the sleep-wake rhythm. Finally, walnuts are valuable sources of mineral salts such as magnesium, calcium, potassium and vitamins like vitamins E. Peanuts are an excellent source of vegetable protein, minerals, vitamins, fiber and good fats.
Almonds contain proteins and monounsaturated fats, helping to stabilize the sugars in the blood avoiding glycemic peaks. Excellent for preventing cardiovascular diseases such as diabetes or to limit the sense of hunger. They contain antioxidants, calcium, magnesium and phosphorus, which make them particularly suitable for the prevention of bone health. Pistachios help reduce bad cholesterol and increase good cholesterol. Their fats are also particularly beneficial because they contain minerals, vitamins and antioxidants. Hazelnuts are among the most nutritious dried fruits of vitamin E and B, natural antioxidants and mineral salts. The high fiber content facilitates intestinal transit, helping the health of the digestive system. Pine nuts are rich in protein and vegetable fibers. Excellent source of zinc, vitamin B2e and potassium. They contribute to maintaining the health of the body, are equipped with antioxidant properties and help protect the cardiovascular system. Pine nuts are a dry fruit that gives energy without increasing the sense of hunger and improving intestinal regularity.