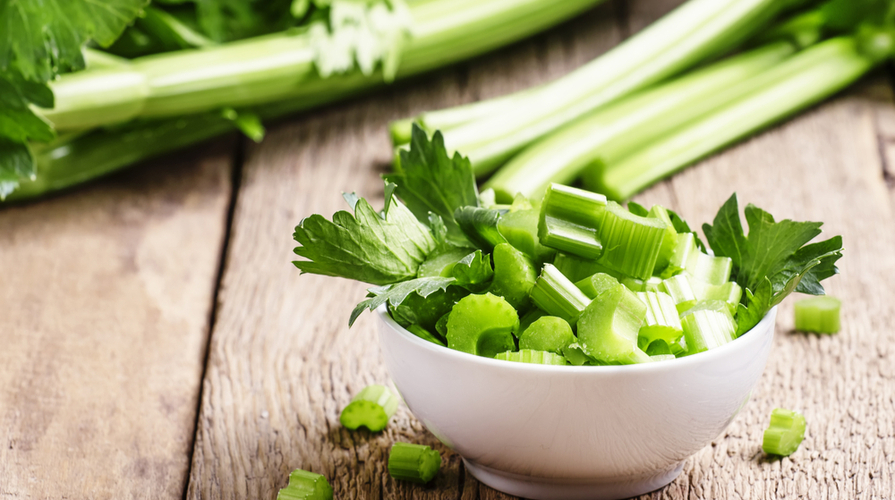 Celery benefits for the body
Celery is the vegetable known throughout the world for its numerous culinary uses and for alternative medicine. Low in calories, it is rich in beneficial properties for the body.
Ideal for salads, soups and other recipes, it is a vegetable particularly suitable for those who follow a diet, want to stay fit or care about improving their health. Celeries contain almost all the essential vitamins and minerals necessary for our body. They contain vitamins from group A, B, C, E and folophyte; among the minerals we find potassium, sodium, calcium, zinc. Better to eat it raw to fully enjoy all the benefits. In case of stomach pain better consume it well cooked. Celery also contains essential oils with antibacterial and diuretic qualities; it is used for kidney disease or to fight bacterial infections. Antioxidants, such as phytonutrients, make it an excellent ally against serious disorders caused by the action of free radicals. Helps fight external agents and reduce cholesterol in the arteries. Excellent source of flavonoids, natural antioxidants that help against cardiovascular disease and cancer. The high content of water and essential oils give this food excellent diuretic properties.
The flavonoids contained in the essential oil of celery have anti-inflammatory properties useful for the treatment of chronic diseases such as gout and arthritis. Celery has been used since ancient times in the form of tea to fight inflammation, reduce gas and alleviate pain. The constant intake of fiber promotes the health of the digestive system, promoting the elimination of excess cholesterol. Celery is not recommended for pregnant women as it increases the risk of spontaneous abortion. The high diuretic power is contraindicated for those suffering from bladder inflammation or severe kidney injury. Abuse can impair gastrointestinal functions.