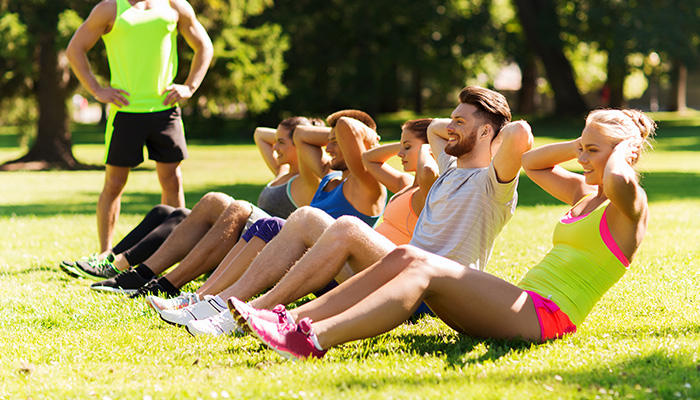 Bootcamp the fitness of the military
Bootcamp the program of weight loss, strengthening and toning of the whole body to be performed outdoors. Yes, it's just like in the classic American movie when you see the Marines in training. Born in California in 1998, he is loved by many VIPs.
The bootcamp workouts are not a simple thing and, like any kind of sport, they must be taken step by step by adjusting the level of physical effort to the age and the shape of the subject. Usually followed by a qualified personal trainer you can play even indoors, during the cold period, but it is in good weather that you can fully appreciate this sport. The contact with nature allows us to release tensions, free our mind and make ourselves more serene and happy. The bootcamp takes place in a limited period of time that is usually six weeks, with two or three workouts of an hour each. You train in small groups not too high, so that the trainer can follow every single component. Preliminary tests are carried out to identify the level of strength and then compare the results at the end of the course. There is no division based on the level of departure obtained, all follow the same training taking into account the different limitations of each element.
This type of high intensity training involves the whole body helping to quickly dispose of calories and fat. Great for those who want to lose fat mass, lose weight and tone thighs, hips and waist, is also great for toning every part of the body. Even arms and shoulders will benefit, increasing strength and endurance, improving posture for a slimmer, taller and more confident figure. A single training session allows you to burn from 700 up to 1300 calories. The lessons have an hour duration of which 30 minutes of cardiovascular exercises on treadmill and as many with free weights, resistance bands and more. The training is designed for everyone, both those who want to get back in shape quickly and for those who do not like the classic gym. There are numerous training courses in Marines style, are now found in every region, especially in the mild periods of the year.